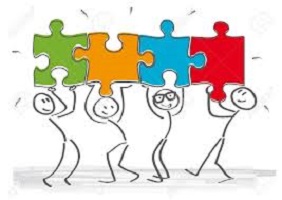 Business organisations and community support groups are joining forces to help people whose livelihoods have been put at risk by the devastating Claremont Hotel fire.
In a quickly-assembled alliance, town leaders are working together as a team to support hotel staff and their families, and to try to get them back into work as soon as possible.
At the campaign's forefront is People Matter, along with the Eastbourne Hospitality Association, the town's chamber of commerce, the Eastbourne Business Improvement District and Visit Eastbourne – the borough council's tourism arm.
People whose jobs are affected by the blaze are being urged to make immediate contact with us, either by dropping in at our offices at 6 Saffrons Road (just behind the town hall) or by calling our switchboard on 01323 431289.
Charity chief executive Ann Gillard said: "It was a very sad day losing the Claremont but humbling to see the community come together to help those affected by the fire.
"At People Matter we understand how uncertain the future may seem to some staff. That's why we are opening our doors with our specialist support to anyone affected."
Through our qualified and experienced advisers and a specialist Working for You team that actively seeks out opportunities with local employers, we help hundreds of clients back into employment each year.
We have worked on a number of successful job initiatives with the chamber of commerce, whose president Richard Garland said it was also throwing its full weight behind the jobs alliance.
"We know that chamber members will also look to assist where they can and we will be communicating with them shortly," said Mr Garland.  "We hope that something positive can come out of the horrific destruction and sad loss of this Grade II listed building."
Eastbourne Hospitality Association's vice chair, Kristian Hayter, added: "We have reached out to local authorities to create a partnership which will come together to support staff and guests at the Claremont.
"Our main concern now is with the staff. Christmas time is around the corner. Staff will be paid in the short term but one of the things we really want to do is to present them options with local employers."