Our Working for You Team works with local employers to match skills, experience and attributes of jobseekers with the person specification and job descriptions of vacant posts.
'The success that People Matter has in getting people of all ages and all walks of life back into employment is dedication to the staff, mostly volunteers, who give of their time and expertise to achieve this.' – Community Adviser
Keith Ridley – Recruitment Project Manager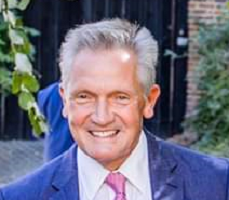 Keith joined the team at People Matter in January, 2018, and is also a member of our advisory board.
He became a firm supporter of People Matter during his time as editor-in-chief of the Eastbourne Herald and Gazette, along with the Sussex Express in Lewes and the Hastings Observer series. He came to East Sussex towards the end of a 42-year career in local media which saw him edit his home-town newspaper in Daventry, Northamptonshire, at the age of 21 before moving on to spells as associate editor and marketing director of the daily Portsmouth News, and managing director of Central Counties Newspapers and then Heart of England Newspapers. He still holds an ambassadorial role within Johnston Press, The UK's second largest regional publisher.
Keith has more recently worked on the project to establish a business improvement district to help revitalise Eastbourne town centre. He is a co-opted governor at Sussex Downs College and a board member with the Eastbourne Education Business Partnership, as well as a member of the Rotary Club of Eastbourne. He also works as a volunteer, helping with marketing for the Friends of Sussex Hospices.
A family man with twin sons, Keith is an avid fan of all sports and a keen "Downs" dog walker with his two Siberian huskies.
Contact Keith by email keith@people-matter.org.uk or 07914 425733 or 01323 431289
Moira Bailey – Service Manager
Moira has a wealth of experience from 22 years in the public sector as a Senior Administration Officer and gaining an NVQ Level 3 in Administration and Level 4 in Business & Management. Moira worked in the Education Department and along side the School Improvement service to raise standards in the borough's 92 schools.
Moira came to Eastbourne to be with her family and to find suitable part-time employment. People Matter stepped in and helped Moira with a new CV, she also attended several courses and a mock interview.  Moira then volunteered in the Reception of People Matter, one day a week in order to reimburse the Charity for the free advice and support and many other services she had received. Moira has been been with People Matter since 2015.
Contact Moira by email moira@people-matter.org.uk or 07914 425733 or 01323 431289
Charles Grimaldi – Account Manager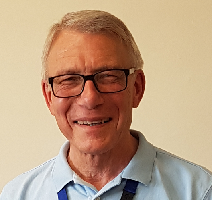 Charles joined People Matter in 2010 after an extensive career in Marketing and Corporate Affairs including for a company that reached top ten of Britain's largest companies and was also voted Britain's Most Admired Company. Charles offers experience in marketing; corporate affairs; corporate communications; public relations; media relations and reputation management; corporate identity and brand development; charities and corporate social responsibility (CSR/CR) management; investor relations; project management; conferences and incentive programmes. As well as liasing with employers to understand their business and recruitment needs, Charles also works with jobseekers to identify their skills and attributes and helps them to network with key employers in their field.
Contact Charles by email charles@people-matter.org.uk or 07914 425733 or 01323 431289
Gilly Nicol – Account Manager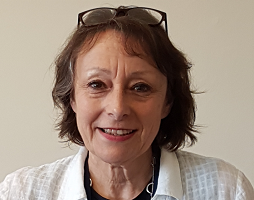 Gilly's "hats" have included, Recruitment Advisor for Reed Employment, running her own Events company (here and in the States) and Business Development Manager for The University of Brighton (Culinary Arts Department). Her appointment as a Director of the Eastbourne and District Chamber of Commerce followed and this position was enjoyed for a couple of years. Gilly began volunteering at People Matter in 2015 where she can "knit" all this experience together and help match Employers to Candidates and vice-a-versa. She loves to cook, ski, cycle, read, travel.
Contact Gilly by email gilly@people-matter.org.uk or 07914 425733 or 01323 431289