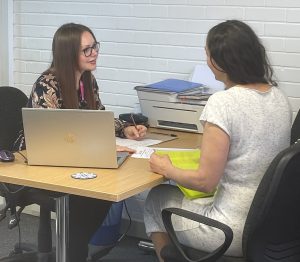 Tired of applying and never hearing back?  Need help making your CV stand out?
We can offer you an hour long appointment with an experienced Adviser to review or update your existing CV or to create a new CV. You can then check and collect your CV at a follow-up appointment where your Adviser will also talk to you about any further help that we can offer.
We will help you to find:
– the keywords to describe your skills and attributes
– the impacts from your career history
– the achievements from your experiences
Jobseekers and employers regularly give us positive feedback on the CVs that we have written.
'Thank you so much, my CV looks fantastic. It has given me more confidence to go out and pursue jobs.'
'[my Adviser has] done a fantastic job updating and reformatting my CV'
For more information or to book an appointment, please call our reception: 01323 431289