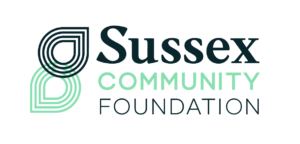 In early autumn 2022, we were awarded funding by East Sussex County Council to extend our Career Information, Advice and Guidance (CIAG) services to Ukrainian residents living in rural Wealden. Since then, outreach services have been provided at rural & semi-rural Ukrainian Hubs, as well as in other community venues in Hailsham, Hellingly, Heathfield and Crowborough.
As a direct result of successful engagement with the Ukrainian community, we were asked by local agencies to extend support to other jobseekers living in Heathfield, who were otherwise unable to access services easily. Prior to the grant award, limited resources only allowed us to support jobseekers in Heathfield once a month on a rota with the other aforementioned locations. We are delighted that following an award of £10,000 made up of funding from the Gatwick Foundation Fund and the Glenn & Phyllida Earle Fund at Sussex Community Foundation, a member of the team can now be released more often to increase this vital provision and more intensively support jobseekers living in Heathfield.
CEO, Ann Gillard said, "Unemployment is a major life event which can have a devastating impact on people's lives, affecting not just the individual but also family members and the wider community. The impact of unemployment can be long-lasting and far reaching, often affecting living standards in retirement and having a negative impact on physical health and mental well-being.  Community services play a key role in keeping people well and supporting people to contribute to their community. Employability support can be considered one of these essential services, providing vital help to jobseekers helping them to become more economically active. We are committed to this kind of holistic approach, building trust between agencies and services for the benefit of the individual, enabling them to make a positive contribution to the communities in which they live and work".