'Count on our Support'.
12 one hour individually tutored sessions arranged to suit you.
Free support – helping you:
Increase your numeracy confidence
Make numbers at work add up
Share money management ideas
Work out your child's homework
Use multiple tips and tools to divide and conquer numbers
For further information, please phone us on: 01323 431289 or text 07843 190738.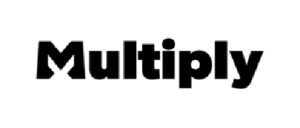 Jacqui Archer – Jacqui came to England from South Africa in 2001 and has taught and tutored here in schools, as well as privately and in a private franchise since then. She has an MA in Education where she researched the importance of a person-to-person centred approach to hearing individual student voice. She loves teaching and inspiring students to be excited about life. With four children, she's kept busy but finds time for gardening, cycling, walking, cold water swimming, upcycling projects and hosting Firepit nights with friends and rumbunctious offspring.
Janet Wintle – Janet joined People Matter in 2022 after retiring to Eastbourne. For the past ten years Janet has worked and volunteered in various roles in the voluntary sector including previous experience as a CAP (Christian Against Poverty) Job Club manager.
Nigel Gibbins – Nigel graduated from Cambridge University with an MA in Natural Sciences (1979) and a Phd in Materials Science (1982). He initially worked as a thin films specialist in industry but in time slowly moved into control systems engineering and later software development management. After leaving industry in 2015 and until his retirement in September 2021 he worked as an IT Consultant. He still provides IT support to a few charities/churches on a voluntary basis. As hobbies he likes photography and has more recently taken up astronomy. Over the years he has been active member of various churches and has been a trustee for several charities.
Chris Thompson – Chris joined People Matter in 2022 after a 35 year career in the financial services and IT industries. As well as supporting in the Job Club, he also offers our 'IT skills for Jobseekers' course. When not volunteering, Chris is a keen musician and sailor.
Ines Young – Ines joined People Matter in 2023, looking for a volunteering role which would involve practical help to people. She has worked within a large international corporation in various roles, and more recently as a Business Process Analyst until her redundancy in 2019. In her spare time she likes the outdoors & travel and is keen to learn new crafts.
Gerry Webb – joined People Matter in 2023 having been retired for over twenty years. Gerry was a primary school teacher for nearly thirty years, teaching all subjects, mainly to year six. Gerry says that she enjoyed her work and being retired but now wants to give something back to the community.